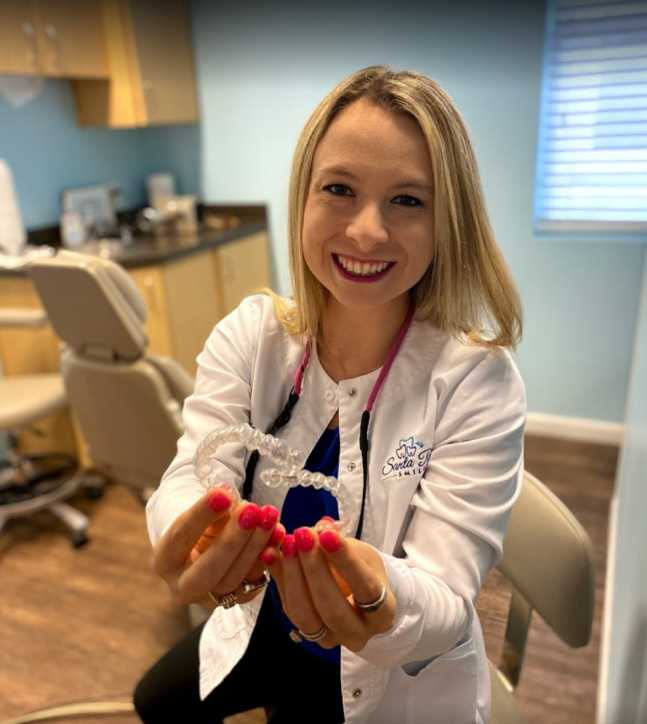 Our dentists in Santa Rosa Beach, FL, are skilled in administering sedation with various techniques to help our patients reach varying levels of consciousness. For decades, they have served residents of Santa Rosa, Destin, Miramar Beach, Sandestin, and Grayton Beach State Park including Seaside, Choctaw Beach, Freeport, Pensacola Beach, and Navarre.
Who Needs Sedation Dentistry?
Sedation dentistry is useful not only to you, the patient but also to your dental care team. There are many reasons for the use of sedation dentistry.
Some patients struggle with such extreme anxiety about visiting the dentist that it stops them from visiting altogether. These patients will benefit tremendously with sedation dentistry.
Patients of all ages may find it difficult to relax in the dentist's chair. With sedation dentistry, these patients will find it much easier to sit still while having dental work done.
For our patients with very sensitive teeth and gums, we will use sedation dentistry to make the procedure more comfortable.
Sedation dentistry is also helpful for treating patients with a weak gag reflex.
If a patient is scheduled for several treatments or procedures in one sitting, sedation dentistry helps to keep them relaxed and feel at ease for an extended period of time.
Our child population greatly benefit from sedation dentistry, as kids usually struggle with sitting still and cooperating in the dentist's chair.
The Types of Sedation Used at Santa Rosa Smiles
Our Santa Rosa Beach, FL dentists, are skilled in providing sedation with several different techniques.
Inhaled Sedation
With inhaled sedation, the patient breathes in laughing gas. It's a minimal level of sedation that wears off quickly.
Oral Sedation
The next level of sedation, moderate sedation, can be achieved orally with a pill. The pill is taken about an hour before the procedure.
Intravenous Sedation
IV sedation is pushed through the veins. This is a very fast-acting method of administration that is used to help our patients reach different levels of unconsciousness.
General Anesthesia
General anesthesia is used when we need the patient to reach a completely unconscious level.