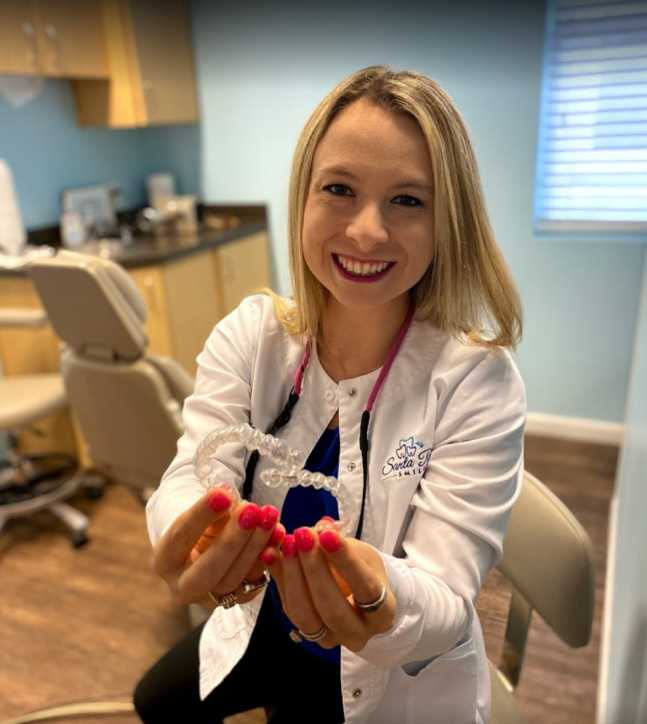 At Santa Rosa Smiles, our top priorities are excellent patient care and helping everyone we meet to keep their natural teeth for as long as possible. For those reasons, we invite you to keep reading to learn how a root canal in Santa Rosa Beach, FL helps accomplish both.
Root Canal Treatment from Santa Rosa Smiles
Experiencing dental pain is never fun. But avoiding treatment because you believe the procedure to remedy the pain will be worse is something you should never do. The truth about root canal therapy is that it is a pain-free process that can eliminate pain from an infected tooth, a broken or cracked tooth, or a cavity that has become too large to treat with a restorative dental filling.
At Santa Rosa Smiles, we understand that some patients may experience a level of anxiety or fear when visiting their dentist in Santa Rosa Beach, FL. As one of the area's most compassionate dental practices, we will patiently help you manage your anxiety, so you're able to receive the dental care you need.
The best news for anyone reading this is that the recovery period after root canal treatment is quick. Most patients can return to their normal activities afterward. But as a general dentist in Santa Rosa Beach, FL, we know that every patient is different. That's why we will explain every step of the treatment process with you before we even begin, and provide aftercare instructions, including an emergency contact number.
Our Promise to You and Your Family
Our dental care team is committed to ensuring the comfort of every patient – regardless of their age — in our centrally located Santa Rosa Beach, FL dentist office. Residents of the surrounding areas of Santa Rosa, Destin, Miramar Beach, Sandestin, and Grayton Beach State Park including Sea side, Choctaw Beach, Freeport, Pensacola Beach and Navarre can access root canal treatment at our dentist office.
Whether it's to help you relieve pain from an infected tooth by performing a root canal, or the preventive dentistry procedure of teeth cleaning, please give us a call or make an appointment today to experience the Santa Rosa Smiles difference.