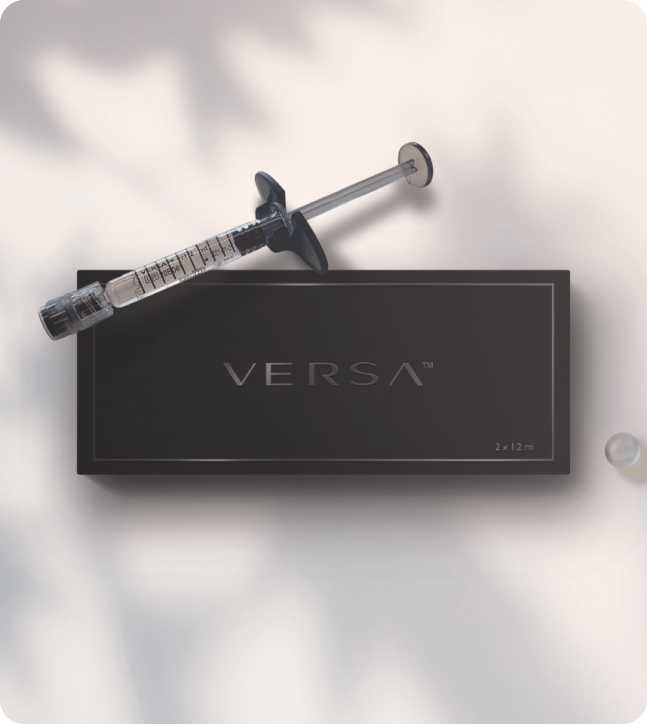 Revanesse Versa+
Revanesse Versa+ works to achieve the perfect balance of hydration and volume for trouble spots on your face. No more anxiety about wrinkles, thin lips, or sagging skin. This minimally invasive dermal filler contains lidocaine so it numbs the treatment area for a more enjoyable experience. Smooth away those fine lines and wrinkles and add volume to your beautiful expressions.
Treatment areas for Versa+
Versa+ is a versatile dermal filler designed to hydrate your skin and give you a more supple, youthful look. This injectable is effective for restoring hydration and improving the following: Lips, nasolabial folds, marionette lines, and tear troughs.
How Long Does Versa+ Last?
Just like other fillers, Versa+ typically lasts 3-6 months. Depending on the area, the lifespan of your treatment may be shorter or longer. Areas that are constantly moving, such as the lips or near the eyes, will typically last closer to 3 months. Areas that are less active, such as the cheeks, can usually last 6 months or more.