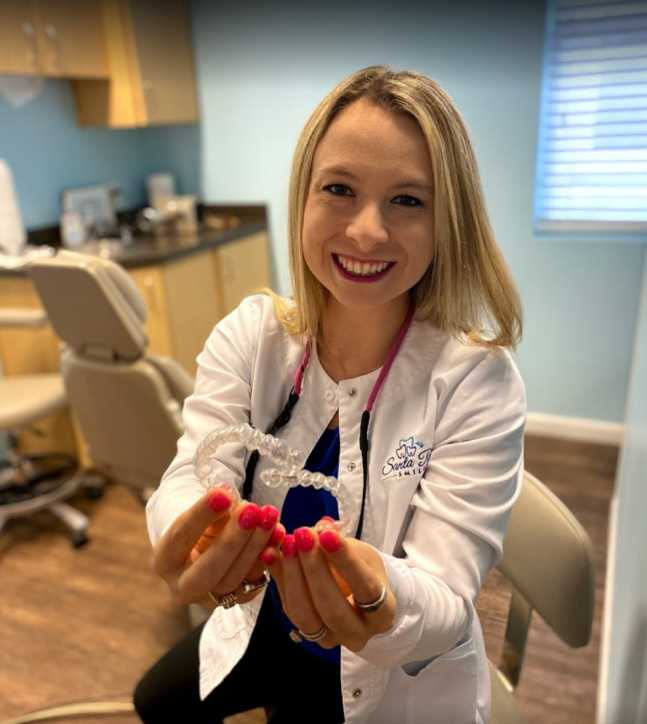 Managing oral wellness is a crucial component of living a healthy life. The mouth is used for many significant behaviors, including eating, drinking, speaking, smiling, and otherwise communicating. It has also been found to be connected to the development of significant health problems when it isn't properly cared for. For example, people who allow plaque to build upon their teeth are more at risk for conditions like high blood pressure, heart disease, and even diabetes.
At Santa Rosa Smiles, we help our patients in Santa Rosa Beach, FL, maintain optimal oral wellness by practicing preventive dentistry. Through preventive dentistry, we keep the teeth and gums healthy for as long as possible, so you don't develop more serious oral health conditions like cavities, periodontal disease, or permanent tooth loss.
What Is Preventive Dentistry?
As the name suggests, preventive dentistry is the practice of preventing future oral health problems by keeping the teeth and gums free of plaque. Plaque is a sticky film of bacteria left behind in the mouth by food and beverages. It manages to invade all of the crevices of the mouth and corrodes protective enamel, creating weaknesses in the teeth that will develop cavities and infections. Over time, it will also eat away at the gums and can cause permanent tooth loss.
Treatment Available
At Santa Rosa Smiles, we offer several types of treatment available to protect your teeth. The most basic or exams and cleanings. However, we also have dental sealants, fluoride treatment, oral x-rays, and the application of dental veneers available.
Who Should Receive Preventive Treatment?
Preventive dentistry is designed for everyone regardless of age or background. The American Dental Association (ADA) recommends that everyone start seeing a preventive dentist as soon as they develop their first tooth or reach one year of age. Afterward, you should make an appointment twice a year to get your teeth cleaned and checked.
How to Receive Care
If you live in Santa Rosa, Destin, Miramar Beach, Sandestin, and Grayton Beach State Park including Sea side, Choctaw Beach, Freeport, Pensacola Beach and Navarre and are seeking preventive dentistry, contact us today at Santa Rosa Smiles. Our friendly staff will create a customized treatment plan designed to suit your needs.