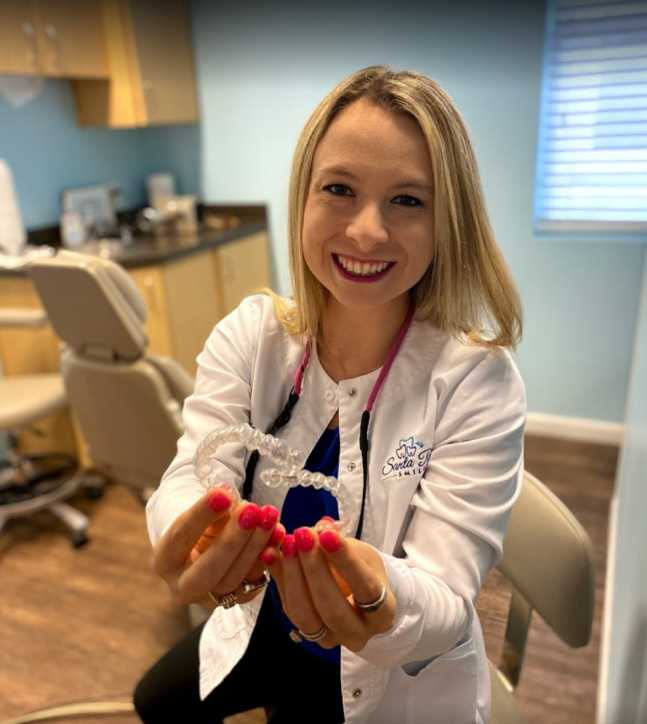 We have designed our clinic with your children in mind. While we aim to foster the happiest, most sanitary, most welcoming environment in Santa Rosa Beach, FL for our patients of all ages, we especially want children to feel as comfortable and safe as possible.
The pediatric dentistry care we provide serves children from the sprouting of their very first tooth all the way through adolescents. Our team is committed to your child's healthy dentition development. We are trained to manage their oral health into adulthood.
We will always care for your children as if they were our own, making sure they feel right at home in our office. The relationships we hope to build with you and your entire family will be built on compassion, care, respect, and trust.
Your Child's First Visit
Dental professionals and experts from the American Academy of Pediatric Dentistry say that your baby's first dentist appointment should be scheduled just before they are one year of age. By this time, your little one may already have a couple of teeth.
If your child is older than one, no worries—we'll do everything we can to create a positive and memorable experience for them. Before you come in, we'd like to recommend telling your child about their upcoming visit using only positive anecdotes. If they are still nervous or scared during their consultation, our team is ready to manage their anxieties.
The Pediatric Dentistry Exam
Once everyone is comfortable, the exam begins with an intake of your child's medical history, a discussion on good oral hygiene habits, and some advice for long-term oral health. When your child is ready, our pediatric dentist will gently examine his or her mouth—checking the teeth, soft tissues, and bit for any abnormalities.
If treatment is necessary, your dentist will clearly explain the process from start to finish and will make sure you understand everything.