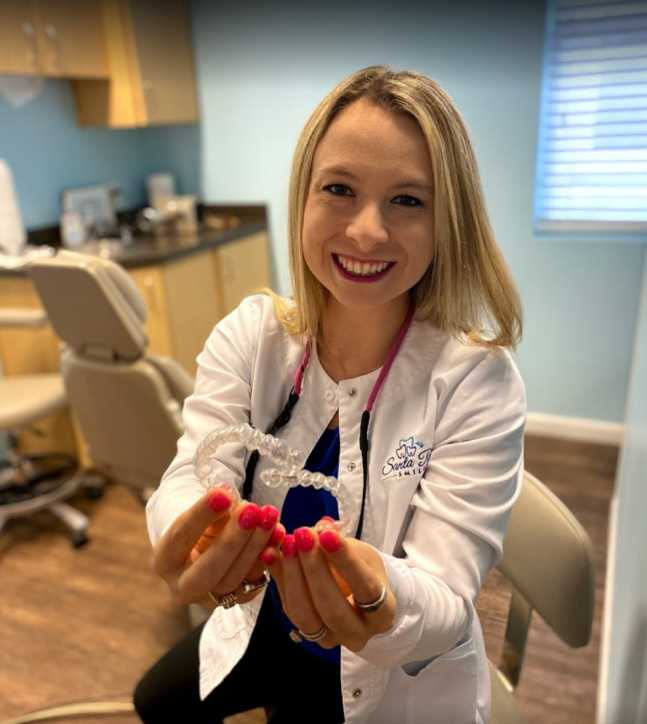 As general dentists, we at Santa Rosa Smiles can treat the whole family and focus on developing a regimen of preventive treatment, so your smile stays healthy and strong. If you are seeking general dentistry near you, or even just general dentistry in Santa Rosa Beach, FL, schedule an appointment today to see how you benefit from our comfortable office, knowledgeable staff, and use of the latest technology.
Our Role
According to the American Dental Association (ADA), 80% of all dentists are general practitioners that complete over 65% of all dental treatment performed in the United States. We are the backbone of the industry and are responsible for ensuring you receive comprehensive care to avoid serious oral wellness issues from occurring.
We can offer you an extraordinary amount of preventive and restorative treatments that focus on maintaining and restoring your health. When you contact us, you can request any of the following procedures, as well as a few extras:
Thorough exams
Comprehensive cleanings
Dental x-rays
Dental bonding
Oral cavity filling
Fluoride treatment
Dental sealants
Crowns
Denture fitting
Periodontal disease treatment
How Often Should You Visit?
The ADA recommends that everyone see a general dentist twice a year or once every six months. These visits should begin as soon as you develop your first tooth or reach one year of age. While most people are not in control of how often they see a dentist as a child, you can choose to be more regular about your appointments as an adult.
It is also important to come and see us at Santa Rosa Smiles in Santa Rosa Beach, FL whenever you are experiencing oral pain or discomfort. This means you should schedule an appointment if you have a toothache, are experiencing unusual oral bleeding, or have a sore on your gums or lips that just won't heal properly.
Are you in the surrounding areas of Santa Rosa, Destin, Miramar Beach, Sandestin, and Grayton Beach State Park including Sea side, Choctaw Beach, Freeport, Pensacola Beach and Navarre and in need of a dentist near you? Call us today and book an appointment.