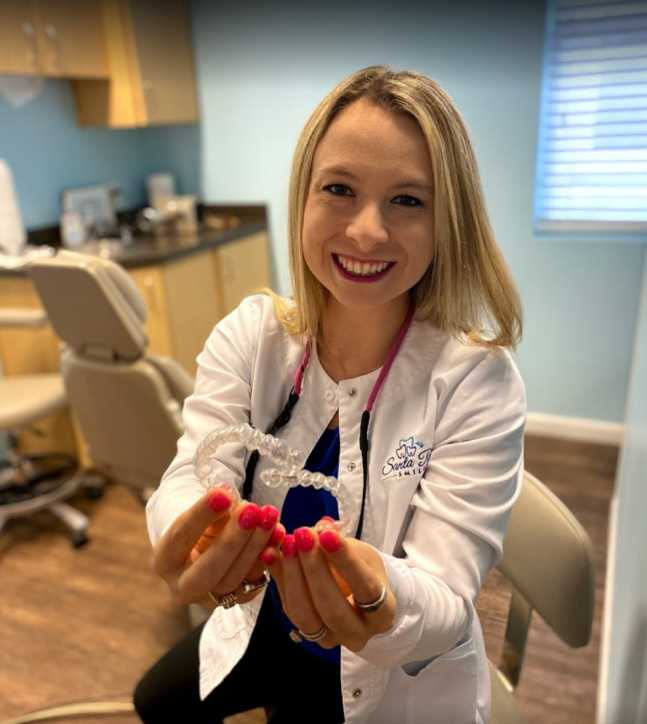 Why are Extractions Needed?
Of course, it is your dentist's goal to keep your natural teeth, or as much of the natural tooth structure as possible, when tooth decay or an injury may occur. This is why fillings are used and why crowns and veneers are placed. If a tooth has been severely damaged or infected, however, it may start to affect the health of the gums or surrounding teeth. For example, when a cavity has reached the dental pulp and a root canal is no longer enough to save the tooth because the infection threatens the gums or other teeth. In cases such as these, your dentist will recommend an extractions in order to preserve the health of the mouth overall. The extracted teeth may be replaced using a dental bridge, implant, or dentures. In the case of wisdom teeth, another reason for extractions, the replacement will generally not be needed.
Procedure
Your dentist at Santa Rosa Smiles may use one of two extractions procedures in Santa Rosa Beach, FL. Simple extractions can be used if the affected tooth has completely erupted and is easily accessible. In this case, your dentist simply needs to get ahold of it using forceps and loosen it from the gums in order to remove it.
Teeth that still lie within the gums, on the other hand, will require surgical extraction to be removed. In this procedure, your dentist will make an incision into the gums in order to access the tooth before removing it. It may need to be broken up into smaller pieces before it can be taken out of the gums.
You will receive instructions on how to handle the treated areas following the extractions. There may be discomfort and/or bleeding for a few days, but with the guidance of our office and our careful treatment, you should heal promptly.