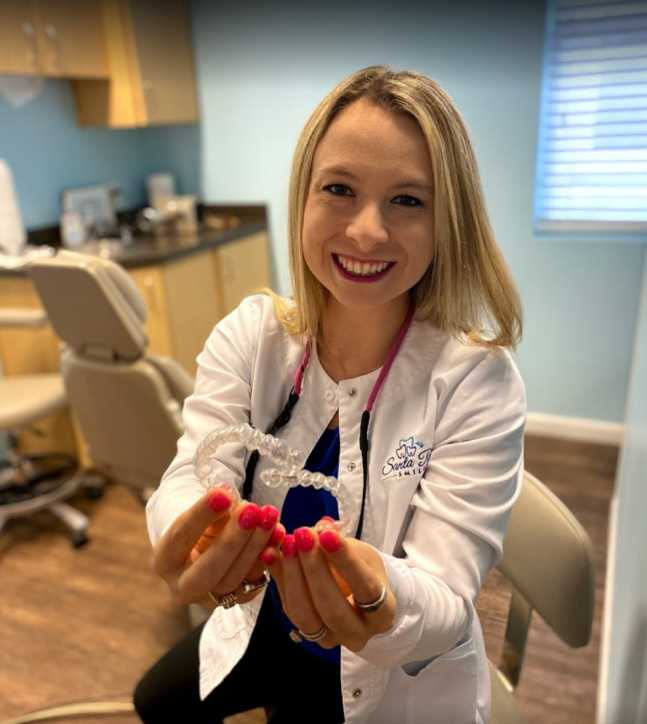 Dental exams and cleanings allow a dental professional to assess your oral well-being, as well as complement your cleaning efforts using their expertise and more advanced tools. This way, you can be sure that you're protected against cavities and gum disease all year round.
Call Santa Rosa Smiles if you're looking to experience comprehensive exams and cleanings in Santa Rosa Beach, FL. We provide these dental services to adults and children alike, so you can make if a family affair and tag along with your loved ones if you'd like.
What to Expect
During a dental exam, our dentist in Santa Rosa Beach, FL will be looking to find out whether your oral cavity is in good shape. As such, the dentist will conduct a visual observation as well as utilize dental imaging to get insights into your oral health. We'll be looking for signs of cavities, gum disease, malocclusion, bite problems, temporomandibular joint disorder, and oral cancer, to name a few.
In some cases, our dentist may order further investigations if they determine that you're showing enough worrisome signs.
Dental cleaning involves the careful removal of plaque and tartar deposits—the two main culprits of gum disease and decay—as well as thorough professional flossing.
You don't need anesthesia for dental exams and cleanings in Santa Rosa Beach, FL, but we can mildly sedate you if you struggle with dental anxiety.
Preparing for Your Dental Exam and Cleaning
Here are some things you can do to make your next dental exam and cleaning a little easier for yourself and our dentist near you:
If you're visiting our dental office for the first time, carry your dental records, including your dental x-rays.
Bring a list of medications you're on to your appointment. Remember to share the current details of your health/medical history with our dentist.
Brush your teeth thoroughly before your appointment.
Are you in the surrounding areas of Santa Rosa, Destin, Miramar Beach, Sandestin, and Grayton Beach State Park including Sea side, Choctaw Beach, Freeport, Pensacola Beach, and Navarre and looking for a friendly dental office that offers exams and cleanings near you? Call Santa Rosa Smiles today to book your slot on our calendar.