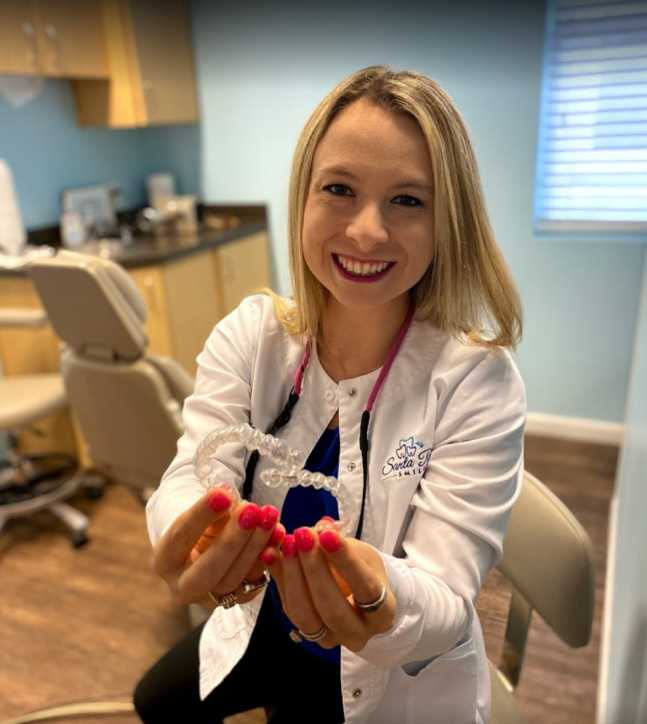 Fillings can be used for several purposes. For example, they can also be used to fill in chipped or cracked teeth that have been broken due to bruxism (grinding of teeth) and nail-biting. Dental fillings can be completed in just a single visit and is a non-invasive and quick procedure.
Schedule your exam and cleaning at Santa Rosa Smiles in Santa Rosa Beach, FL and get the latest information on fillings and other restorations.
Step-By-Step Dental Fillings Procedure
It usually takes about half an hour or 45 minutes to complete the procedure. If the cavity is larger, it may take slightly longer.
Step 1 The dentist will use a local anesthetic like a gel or mild injection to desensitize the area near the filling. This helps reduce sensitivity and keeps the patient comfortable. The dentist also able to work more comfortably and concentrate on the spot.
Step 2 Your dentist will now remove the decayed material out of the cavity by using air abrasion equipment, laser, or drill.
Step 3 If the debris is near the root, the dentist may first insert a liner made of composite resin to protect the tooth nerve. He or she will also probe the area to ensure that all decayed material has been removed.
Step 4 Once the filling in, the next step involves polishing it and completing the procedure. If the filling is applied in layers, the dentist will harden and polish each layer before filling in the next layer.
Step 5 As a final step, any excess material is removed, and the filling is shaped to the desired result.
There are several different types of fillings, and the choice will depend on the location and extent of decay and cost of each type.
Living in the surrounding areas of Santa Rosa, Destin, Miramar Beach, Sandestin, and Grayton Beach State Park including Seaside, Choctaw Beach, Freeport, Pensacola Beach and Navarre, contact Santa Rosa Smiles in Santa Rosa Beach, FL for more information on dental fillings.