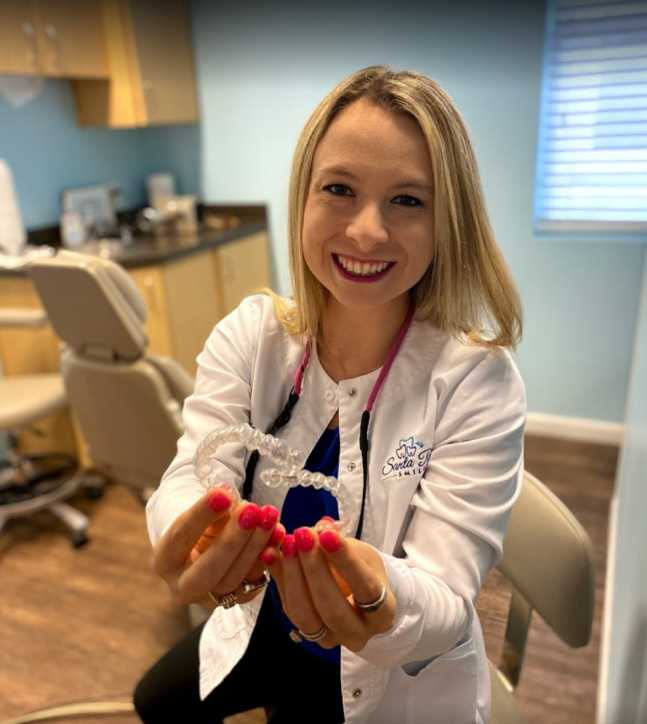 You'll Receive Individualized Care for Your Dental Crown
One of the first things you'll notice about our dentist in Santa Rosa Beach, FL, is that you will never feel like "just another number" concerning your patient care. We will spend time with you to explain the dental crown procedure in detail so you'll understand every step of the process before treatment even begins. You'll also have the opportunity to ask questions and let us know whether or not you have any special requests concerning dental anxiety or the coordination of other services to make your smile transformation more streamline.
Most Popular Reasons for a Dental Crown from a Dentist Near You in Santa Rosa Beach, FL
Since each patient has individual needs concerning their restorative and cosmetic dentistry, the reason that a dentist near you may recommend a dental crown can be equally varied; however, the most common reasons are to help strengthen and reinforce a tooth that's become too damaged that it can't be repaired with a dental filling and to cover a dental implant or anchor a dental bridge. Remember, when you visit our dentist for a dental crown in Santa Rosa Beach, FL, you will receive personalized recommendations and treatment plans for your dental condition without a one-size-fits-all approach. This is especially beneficial when it comes to dental crowns since there are varied materials that can be used in the procedure.
Don't Let Dental Anxiety Stop You from Receiving the Treatment You Need
Have you been hesitant to receive a dental crown near you because of dental anxiety? If so, you can rest assured that Santa Rosa Smiles has solutions to make your experience as comfortable and pain-free as possible. People living in Santa Rosa, Destin, Miramar Beach, Sandestin, and Grayton Beach State Park including the areas of Seaside, Choctaw Beach, Freeport, Pensacola Beach and Navarre can now have their dental crowns fixed at our dentist office. Why not give our office a call now to make an appointment – or, better yet, use our convenient online booking tool?