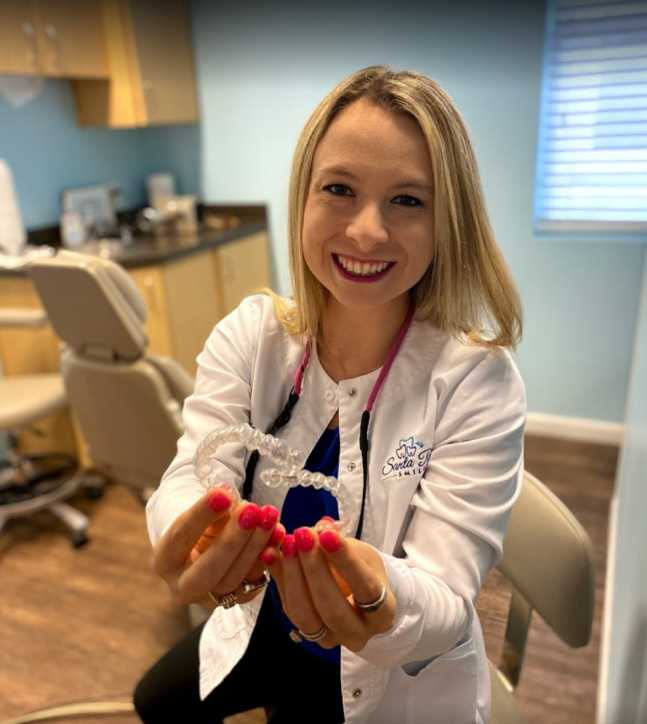 What Is It?
The dental bridge earned its name by being a small appliance inserted into the mouth to 'bridge' the gap between teeth caused by a missing one. It is placed to create a complete smile and help alleviate some of the symptoms caused by missing teeth, including difficulty chewing and partial facial collapse.
The bridges we create at Santa Rosa Smiles are custom made to fit comfortably in your mouth and use the latest materials like composite resin. Most bridges are held in place by abutments or crowns attached to the nearby teeth. A removable version will be fixed in the mouth by wires hidden behind the teeth.
When you visit our office, you can choose the type of bridge which would best suit your lifestyle and budget.
Who Can Receive One?
Many patients are concerned they will be unable to wear a bridge because of their age or oral health, but the majority of people actually can receive a bridge. The only requirement is that you have healthy gums and healthy nearby teeth to hold the appliance in place.
If you would like a dental bridge but are struggling with your oral health, our dentist will create a custom treatment plan to help you recover before the bridge is made.
The Benefits
Having a dental bridge can be a major boon for many patients. Missing teeth create a plethora of problems, including difficulty biting and chewing. When a bridge is made and installed, it gives you more freedom to enjoy the foods you love and avoid pain and discomfort. Having a bridge also helps you avoid the negative stereotypes and stigma of missing teeth.
If you are in Santa Rosa, Destin, Miramar Beach, Sandestin, Grayton Beach State Park, and Sea side, Choctaw Beach, Freeport, Pensacola Beach or Navarre and are searching for a top-notch provider of dental bridges in Santa Rosa Beach, FL, contact us at Santa Rosa Smiles today for a consultation.