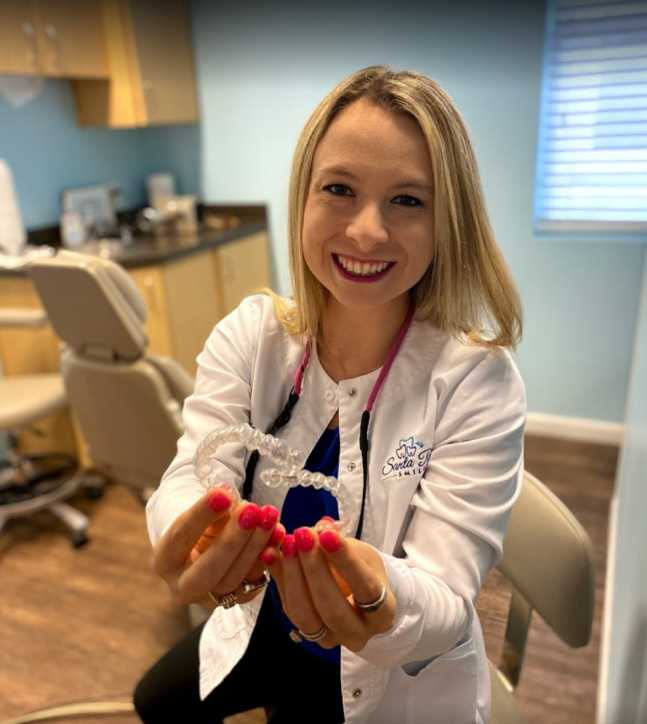 The simplest way to repair or hide a dental imperfection is through the process of dental bonding, now available in Santa Rosa Beach, FL at Santa Rosa Smiles. Through this process, we can restore your smile and give it the appearance you desire. For years, we have rendered dental filling services to the people of Santa Rosa, Destin, Miramar Beach, Sandestin, Grayton Beach State Park, and Sea side, Choctaw Beach, Freeport, Pensacola Beach and Navarre.
What Is Dental Filling?
Filling is when out dentist uses a putty composite resin to change the shape of a tooth. Our dentist applies the resin to an affected tooth and can do a variety of things, including filling in gaps or chips, repairing a crack, or lengthening a tooth. Once the putty is in the correct shape, it is hardened in-office. Our dentist then does some final shaping once the material has hardened and tried to craft your perfect tooth.
Who Needs Dental Filling?
Filling can be restorative or cosmetic. At Santa Rosa Smiles, we can complete bonding for a variety of reasons, including to hide or repair:
Minor chips and cracks
Broken teeth
Small gaps between teeth
Discoloration
Lengthening teeth
Reshaping teeth
Dental bonding can also be used to hold another dental appliance in place, such as a crown.
How Long Does It Last?
A frequently asked question is how long the bonded material will last. With regular use, the material utilized by our office is meant to last for 3 to 10 years. This time is affected by the location of the bonding and your personal habits. For example, someone who eats a lot of hard materials like nuts or ice cubes is more likely to damage or dislodge the material.
At Santa Rosa Smiles, we can repair or replace bonding, which has been chipped or knocked loose by regular activities.
How to Get Treatment
If you are interested in dental bonding near you or need a repair or replacement, simply schedule an appointment with our office. We will conduct an initial exam of the area and determine whether bonding is the right fit for you.