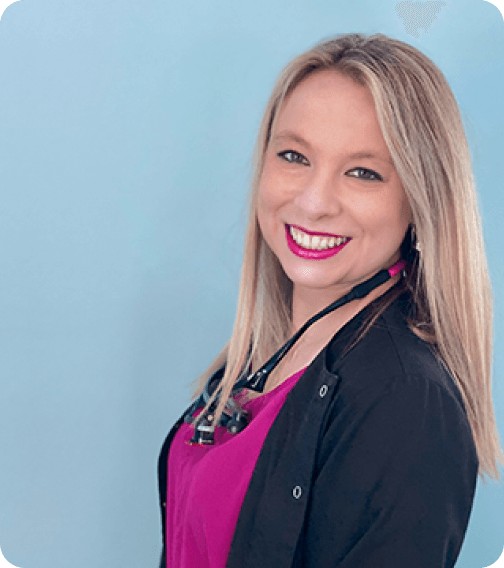 Hi!
I'm Dr Frigo!
850-660-3616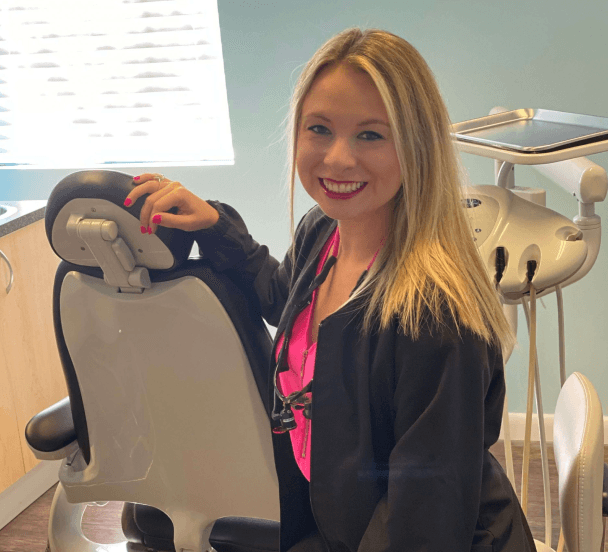 Dentist at Santa Rosa
Dr Julia Baty Frigo
Dr. Julia Baty Frigo was born and raised in Tulsa, OK. Coming from a strong family dental background, she naturally wanted to be a dentist since 12 years old. She graduated from the University of Oklahoma and moved to Florida to pursue her career in dentistry. Dr. Frigo graduated from the LECOM School of Dental Medicine. Moving back to Oklahoma, she served as a civilian dentist with a Native American Hospital. Dr. Frigo met her now-husband while she completed dental school. She soon returned to the panhandle of Florida to practice in a children's dentistry and orthodontics office. Dr. Frigo missed the ability to serve the entire family and decided to bring her experiences to Santa Rosa Beach.

Through extensive training and experiences through public health, children's dentistry, orthodontics, and general dentistry, Dr. Frigo is happy to serve Santa Rosa Beach and surrounding areas of all ages. She truly has a passion for helping patients feel comfortable, have a positive dental experience, and improve smiles each day at Santa Rosa Smiles.
OUR SERVICES
What we offer
Our local office has a wide variety of treatments to offer. Here are just a few of the services that we provide:
Invisalign
Invisalign is the most advanced clear align system. It's simpler and faster than braces.
Learn More
Veneers
Veneers are thin coverings that are placed over the front (visible) part of the tooth. They look like natural teeth.
Learn More
Dental Sealants
Dental sealants are thin coatings that when painted on the chewing surfaces of the back teeth (molars) can prevent cavities (tooth decay) for many years.
Learn More
Teeth Whitening
We can brighten your teeth upto a a several shade with our take home kits.
Learn More
PROMOTION PLANS
In-House Membership
What our patient says
K
Santa Rosa Smiles is compassionate about their patients! The atmosphere is great and they truly care about each other and their patients. I would definitely recommend this clinic. Susan is my hygienist and she is just AWESOME!!
Katie R.





R
The staff are very helpful and friendly. They will make sure you are comfortable, and at ease with whatever procedure you have going on. I have multiple procedures going on and they have been very good at planning them out and getting everything done.
Ron K.





L
Marina was very patient with me and answered all my questions and put me at ease. Everyone in the office is very friendly and helpful. I have more to come visits to come and no more fear. Highly recommend Santa Rosa Smiles
Lisa H.





J
My experience with Santa Rosa Smiles was absolutely great. The entire team is so professional, knowledgeable, experienced and even humorous! Yes, the energy is amazing and each patient is treated like a family member.
Jeff R.





A
I had a wonderful experience at Santa Rosa Smiles. From the excellent customer service to finding a GREAT in-house insurance plan, I felt like I was really taken care of. Dr. Frigo and her team are fantastic and I'm so happy we have found our local, family dentist!!
Alecia M.